Home Sales Spring Into Gear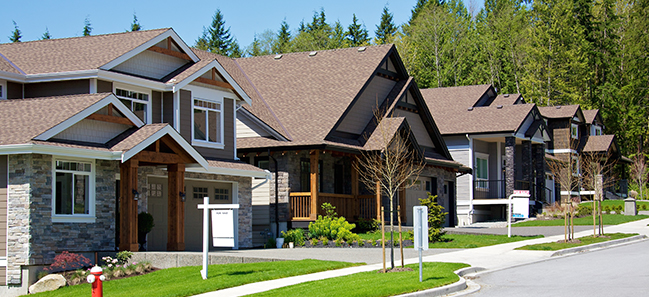 Sales of new and existing homes were on the rise in March, but not all the news was rosy for would-be buyers.

March New Home Sales rose 4 percent from February to an annual rate of 694,000, the Commerce Department reported. This was a four-month high. Sales also were up 8.8 percent from March 2017. There were considerable differences in sales around the country, however. In the Northeast, sales plunged 54.8 percent, while sales in the West soared to their highest level since December 2006, up 28.3 percent. There was a 5.2-month supply of new homes available for sale, below the 6-month level seen as normal.

Inventory of existing homes for sale fared much worse in March, as there was just a 3.6-month supply of homes available. Despite the limited inventory, March Existing Home Sales rose 1.1 percent from February to an annual rate of 5.60 million units, per the National Association of REALTORS®. However, sales were down 1.2 percent from March 2017 due in part to continued low inventories and affordability issues.

March Construction Data Bloomed
Housing Starts, which measures the number of residential units on which construction has begun, were on the rise in March. According to the Commerce Department, Housing Starts were up 1.9 percent from February to an annual rate of 1.319 million units. February's figure was also revised higher to 1.295 million units. The main reason for the jump was the 16.1 percent monthly increase from the multi-dwelling sector. There were some thorns, however, for those interested in single-family homes, as single-family starts fell 3.7 percent from February. From March 2017 to March 2018, Housing Starts were up 10.9 percent.

Building Permits, a sign of future construction, rose 2.5 percent from February to March to an annual rate of 1.354 million. If construction data continues to rise, it could help alleviate inventory shortages around the country.

Though home loan rates have trended higher this year, they remain near historically low levels. If you or someone you know has any questions about home loan rates or products, please don't hesitate to ask.